1953 Chevy Bel Air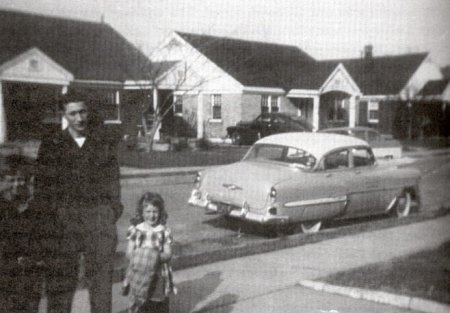 Scotty with Bill Black's children (Louis and Nancy) and Bobbie's 53 Chevy
photo© courtesy Scotty Moore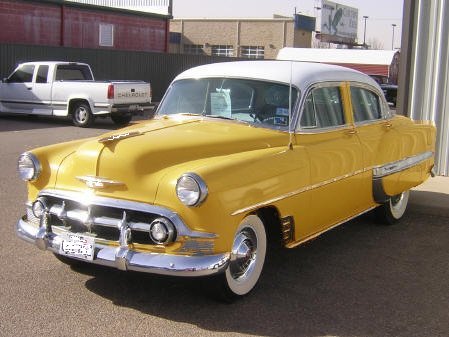 When Scotty, Elvis and Bill first started touring not long after the release of their first single,"That's Alright, Mama" in July of 1954 they did so in Scotty's wife Bobbie's 1953 Chevrolet Bel Air ( SunGold in color with a white top). Contrary to popular belief, they never tied Bill's bass to the roof of that car. Lacking a cover for the bass they would lay it in the car from the back seat to the front with the headstock resting between the driver and front passenger. With the many hours they spent on the road traveling hundreds of miles per week going from one gig to the next they took turns driving and sleeping under the bass in the back seat.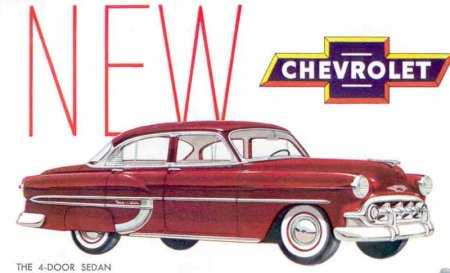 1953 Chevy Bel Air brochure literature
photo courtesy The 1953 and 1954 Chevrolet Website
At times Scotty has referred to the car in different interviews as a 1954, this is because of an old repair receipt that mistakenly listed it as a 54, and honestly enough the model years are almost identical. In 1953 Chevrolet got a whole new look. The Bel Air was now the top of the line series. According to The 1953 and 1954 Chevrolet Website, "The 1953 Chevrolets cars came in 3 styles. The higher end "Bel-Air" Series, the mid range "210 Series", and the economy range "150 Series". There were 16 models in all. The Bel-Air Series were the deluxe models for Chevrolet in 1953. Signified by more trim and a few more options like automatic transmission, radio, and heater as standard equipment."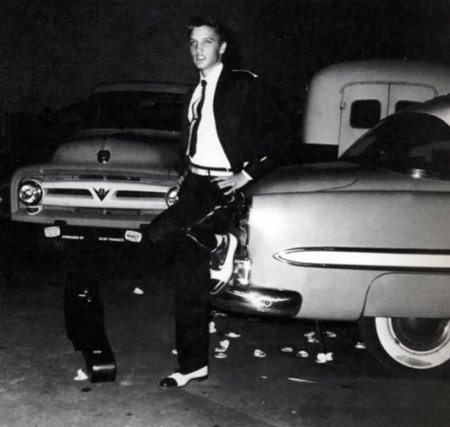 Elvis leaning against the rear of Bobbie's 1953 Chevy Bel Air, Sept 9, 1954
photo© courtesy O. Walker
Exclusive to the Bel Air was a contrasting color insert panel on the rear quarter panel that ran along the fender to the tail-light just above the fender skirt. The car was powered by a 235 cubic inch six cylinder with a powerglide transmission and also was the first to be started by the ignition key, thereby eliminating the starter button on the floor. Power steering was an option.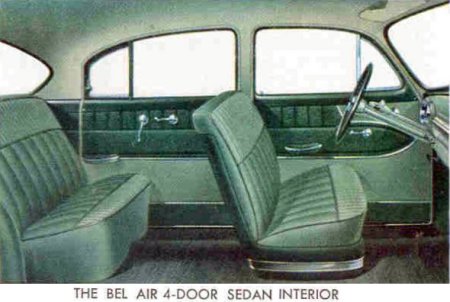 1953 Chevy Bel Air brochure literature
photo courtesy The 1953 and 1954 Chevrolet Website
Sometime in early 1955 Elvis started earning enough money to buy his own car, a 1949 or 1950 Lincoln Cosmopolitan. At that time they got a roof rack for it, Scotty purchased a tarp from the Memphis Tent company and the bass began being transported on the roof. Bobbie got her 1953 Chevy back.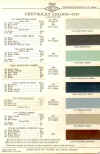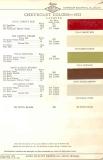 1953 Color Charts
courtesy The 1953 and 1954 Chevrolet Website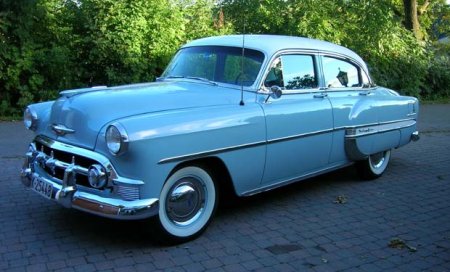 A restored 1953 Chevy Bel Air 4-door Sedan
photo© Dag Sandnes courtesy Cruise 66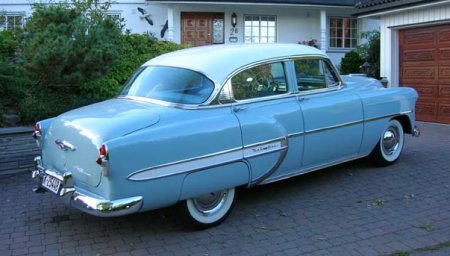 A restored 1953 Chevy Bel Air 4-door Sedan
photo© Dag Sandnes courtesy Cruise 66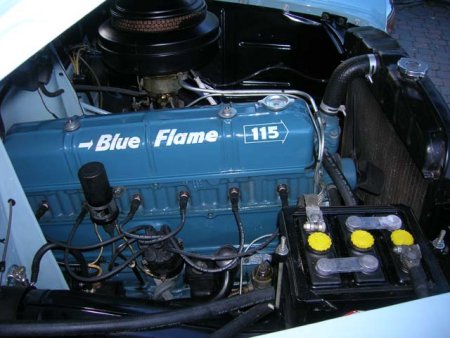 A restored 1953 Chevy Bel Air 115 HP Blue Flame motor
photo© Dag Sandnes courtesy Cruise 66

Original 1953 Bel Air dashboard
photo© Jeovany courtesy FastCoolCars.com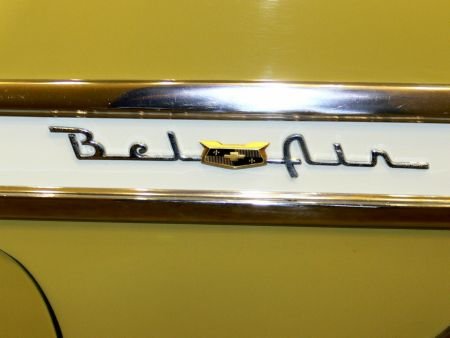 September 11, 2006
---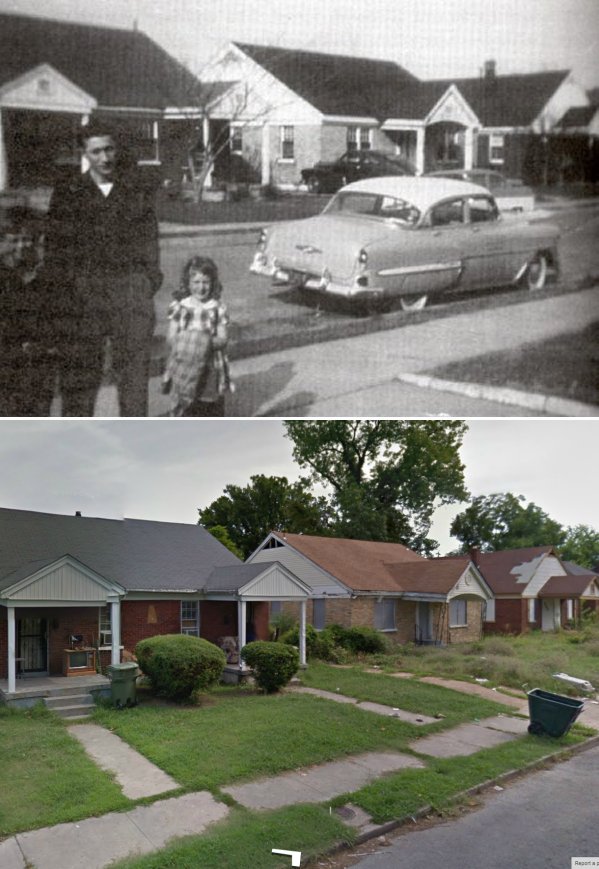 Then and now - added Aug. 16, 2013