Elvis Unleaded - The Mike Eldred Trio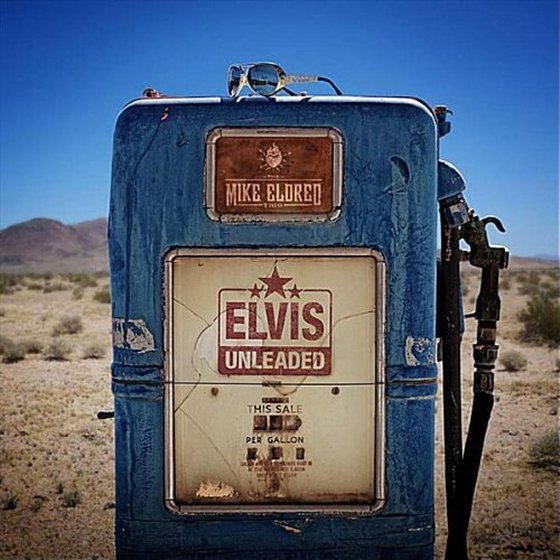 We talked about this CD with great anticipation back before it was released. Mike had sent Scotty and Gail some advance copies and they've been playing it since. Elvis Express Radio had this to say about it last month:
A REAL ETA - I've always made my feelings known on what makes an IMP an IMP and an ETA an ETA, now here we have a great example of a true 100% pure ETA.

'Elvis Unleaded' is a new album by the 'Mike Eldred Trio' and Eldred likes to remember Elvis Presley when he and his band blast out scorching licks that hint at the evolution of rock guitar.

That's the Elvis the Mike Eldred Trio focused on for their just-released album "Elvis Unleaded," 20 songs many of them arguably given short shrift in today's plethora of Elvis impersonation and tribute shows.

Eldred, does not impersonate Elvis, there's no jumpsuits or gold-lame outfits or anything IMP like...He and his band mates John Bazz and Jerry Angel - pay tribute to the King by performing classic hits such as "Burning Love" and "Love Me," and add a renewed energy to songs like "Rip It Up" and "Bossa Nova Baby" that have gotten lost in the Elvis impersonation shuffle.
The Mike Eldred Trio "Bossa Nova Baby" - Elvis Unleaded
Featuring the Arizona Derby Dames, Mike Eldred, Jerry Angel and John Bazz from The Blasters.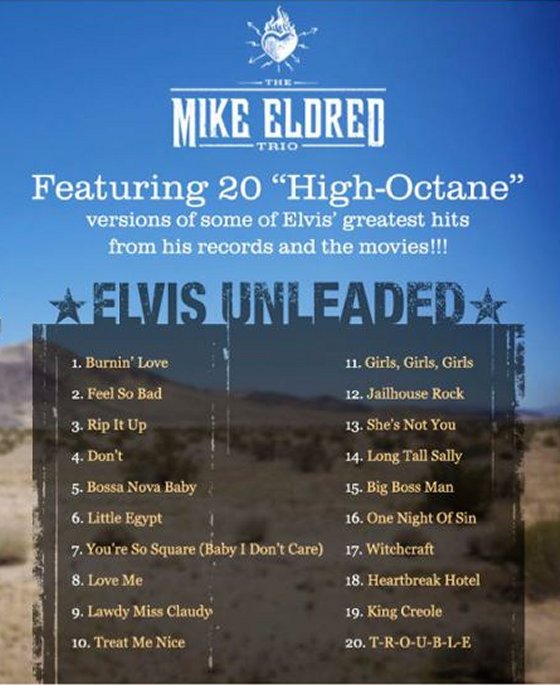 You can buy the CD at http://www.cdbaby.com/cd/themikeeldredtrio1, iTunes, Amazon (or Amazon UK) or at their site www.mikeeldredtrio.com. Be sure to join them on Facebook and Twitter to see if they're appearing near you.

added July 28, 2012