Amplifying Bill's upright Bass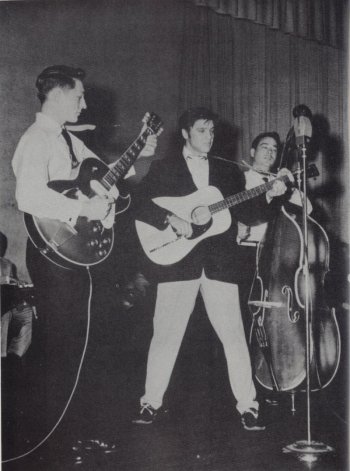 Scotty, Elvis and Bill playing as loud as he can
"For some time after the group (Elvis, Scotty and Bill only) started, they were very pleased if the stage they played on had two mics, one for Elvis and one for Bill. Scotty had an amp. Most of the time they only had one for the vocals, so Bill just played loud...had no amp. Later he got a small mic that fit into the F-hole and a Fender Bassman amp. The mic was fed through the F-hole and held in place with duct tape so it would not fall into the bottom of the bass. Next he purchased an Ampeg upright bass mic which you insert into the bottom of the bass by removing the regular peg and inserting the mic into the bottom on its own peg. Still later, all the people going along on the trips with Elvis' group got to take up so much room that there was no longer room for the big bass, so he began to play an electric.
That's the history of Bill's bass, according to the gospel of Scotty."
Gail Pollock
May 21, 2003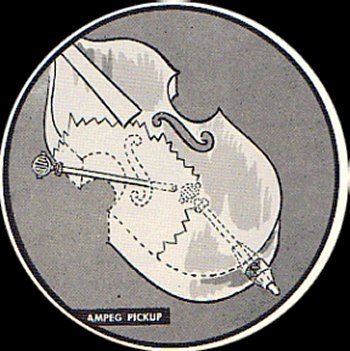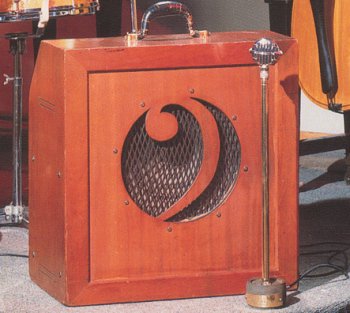 Ampeg bass mic with Ampeg bass amp*
Photos© courtesy Tommy Wilson of St. Louis Music, Inc
"In 1946, Everette Hull, an accomplished pianist and bass player, organized a partnership with Stanley Michaels under the name "Michaels-Hull Electronic Labs." Their mission was to produce a new microphone pickup that Hull designed. The pickup was fitted on the end of an upright bass and was dubbed the Amplified Peg or "Ampeg" for short."
Courtesy Ampeg - St. Louis Music, Inc.
*Bill did not use an Ampeg bass amp
---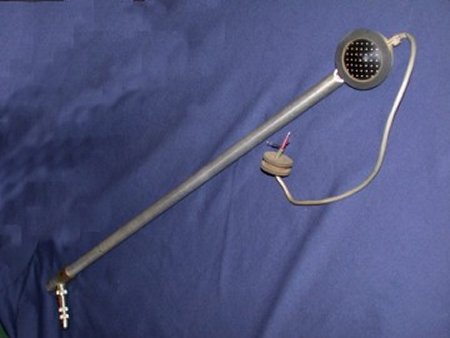 example of an amplifying peg with amphenol connector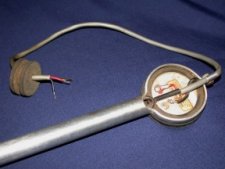 example of an amplifying peg with amphenol connector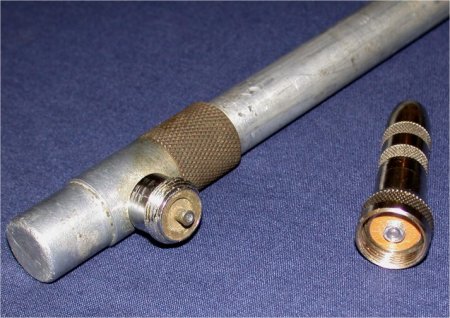 example of an amplifying peg with amphenol connector