Booker T., Billy Swan and Green Onions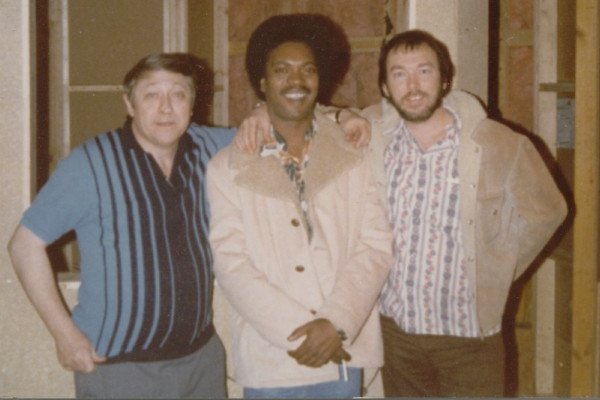 Scotty, Booker T. Jones and Billy Swan at Young'Un Sound
When Booker T. Jones produced Billy Swan's album "You're Ok, I'm Ok", released on A&M in 1978, the overdub sessions were held at "Young'un Sound" studio in Nashville. Originally built and operated as "Monument Studio" from an old church it eventually became "Studio One" and finally "Young 'un Sound" when Chip Young bought it to relocate his studio from home. The album featured an impressive list* of performers. Scotty did some guitar work on three of the songs and the Jordanaires also provided background vocals on some of the cuts. Later, the same studio was sold to Al Jolson Jr. and it became Masterlink Studio. After Al bought it, Scotty worked there on several of the cuts on the "All The King's Men" album.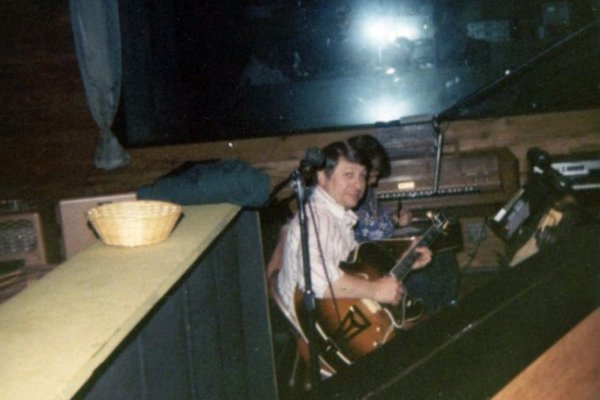 Scotty with his 63 Super 400 at Young'Un Sound
Booker T. Jones was the organist and leader of the Stax Records house band Booker T. & the MG's which "may have been the single greatest factor in the lasting value of that label's soul music — not to mention Southern soul as a whole." In 1962 they recorded their debut hit "Green Onions" which was released on an album with the same name which would define them as one of the "top instrumental outfits of the rock era". Scotty was one of the first to hear the song when guitarist Steve Cropper took the song to him at Sam Phillips Recording Service at 639 Madison Avenue the day after to dub a copy.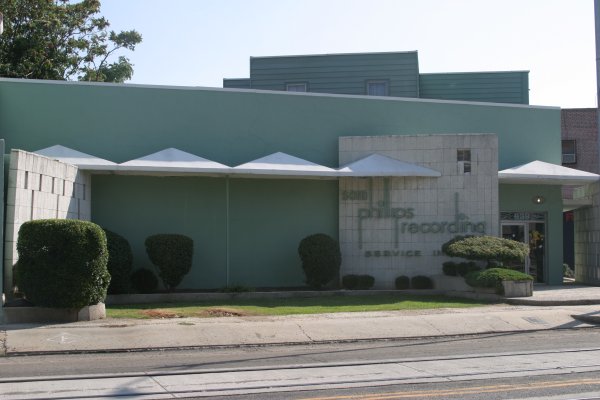 Sam Phillips Recording Service in Memphis - August 2003
Photo © James V. Roy
Sam's was the newest studio in town with the latest state of the art equipment. They had both mono and stereo mastering rooms and it was only natural that Steve would bring it there. Scotty did work like that for just about everyone in the area. The only other place to go at the time would've been Nashville. Scotty was pretty impressed with "Green Onions", he though it to be real 'Funky!'.
Booker left the group in 1968, relocated to Los Angeles and produced Bill Withers' 1971 gold record "Ain't No Sunshine." He's since maintained a successful solo career and has periodically reunited with MG's guitarist Steve Cropper and bassist Donald "Duck" Dunn for a series of tours.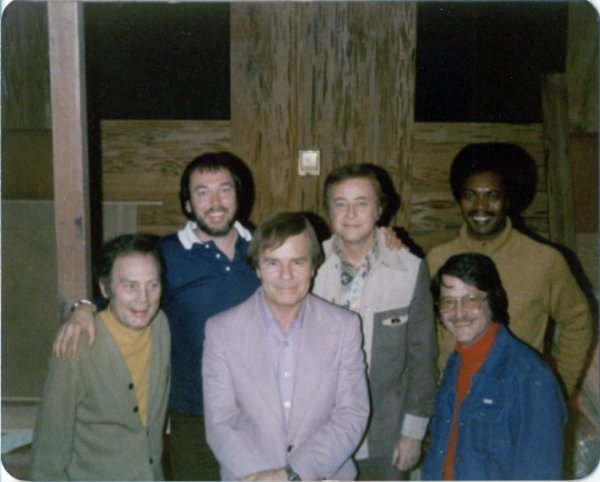 Hoyt Hawkins, Billy Swan, Neal Matthews, Gordon Stoker, Louis Nunnelly and Booker T. Jones at Young'Un Sound
Billy Swan wrote "Lover Please' when he was just 16. Bill Black recorded it with the Bill Black Combo in 1960 before Clyde McPhatter but McPhatter's version went to number 7 on the US charts. In Memphis he worked as a gate guard at Graceland but then moved to Nashville. Working as a janitor at Columbia's studios he met and became friends with Kris Kristofferson who came in looking for work and Billy offered him his position. He went on to produce Tony Joe White's album "Black and White" with its million-selling single, "Polk Salad Annie" in 1969.
Playing off and on with Kris' band he wrote and released the single "I Can Help" in 1974 which topped the US charts for two weeks. Elvis recorded a version of "I Can Help" in 1975 and in 1976 Scotty also played on Billy's album "Billy Swan" produced by Chip Young. They remain friends to this day and Billy on more than one occasion has sat in with Scotty at performances.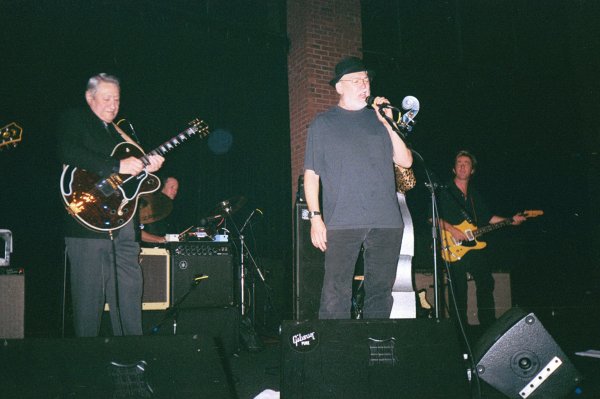 Billy Swan with Scotty and Lee Rocker's band at the Gibson Lounge in Memphis, TN - August 16, 2002
---
You're Ok, I'm Ok