Late Night with Conan and the Max Weinberg 7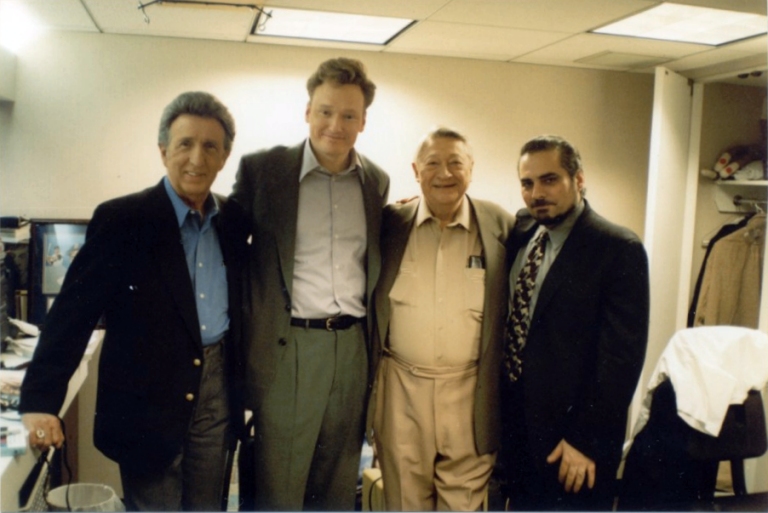 D.J., Conan O'Brien, Scotty and Jimmy Vivino
You may know "Mighty Max" as the drummer for Bruce Springsteen and the E St. Band but when he's not touring with Bruce his full time gig is heading up the band for Conan O'Brien on NBC-TV. Scotty and D.J.'s album, "All The King's Men" was nominated for a Grammy Award in 1998 and on February 24th while in New York for the presentation performed with "The Max Weinberg 7" on the "Late Night with Conan O'Brien" show. The Max Weinberg 7 normally features Max on drums, Scott Healy on Piano & B3, Michael Merritt on Acoustic & Electric Bass, Mark Pender on Trumpet & Vocals, Richie La Bamba on Trombone & Vocals, Jerry Vivino on Saxes, Clarinet, & Vocals, Jimmy Vivino on Guitar & Vocals.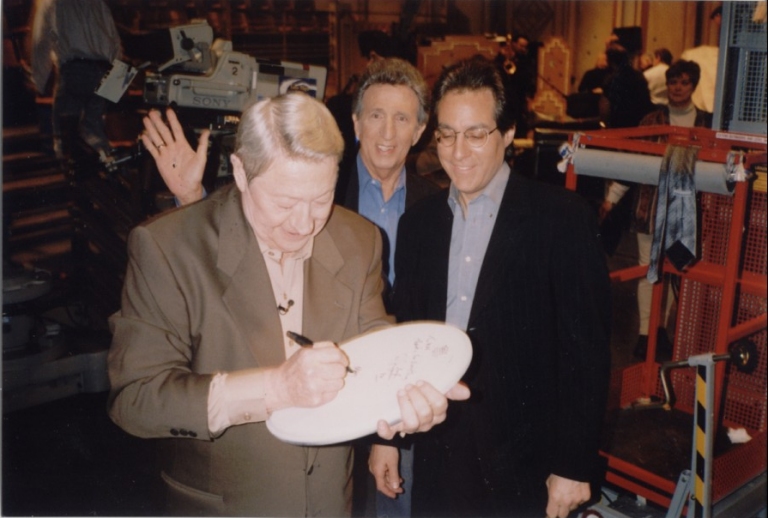 Scotty autographing a drum head for Max Weinberg
Scotty's association with E St. band members goes back to 1994 when bassist Gary Tallent produced an album for Sonny Burgess and requested Scotty play on it.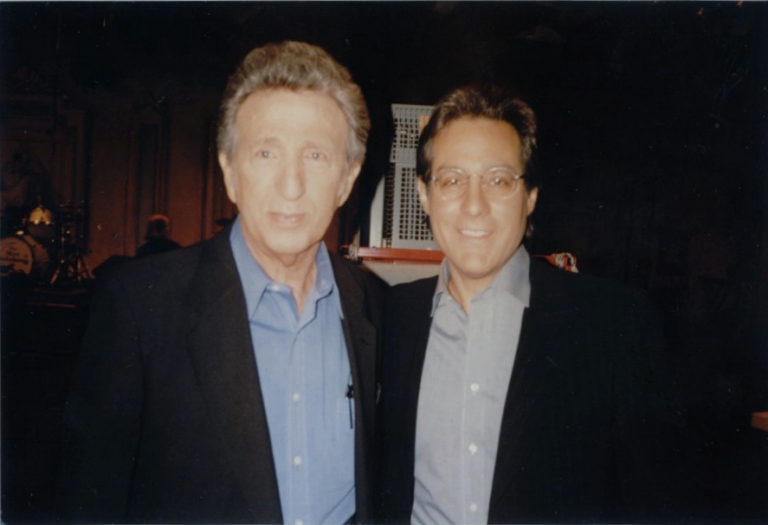 D.J. and Max Weinberg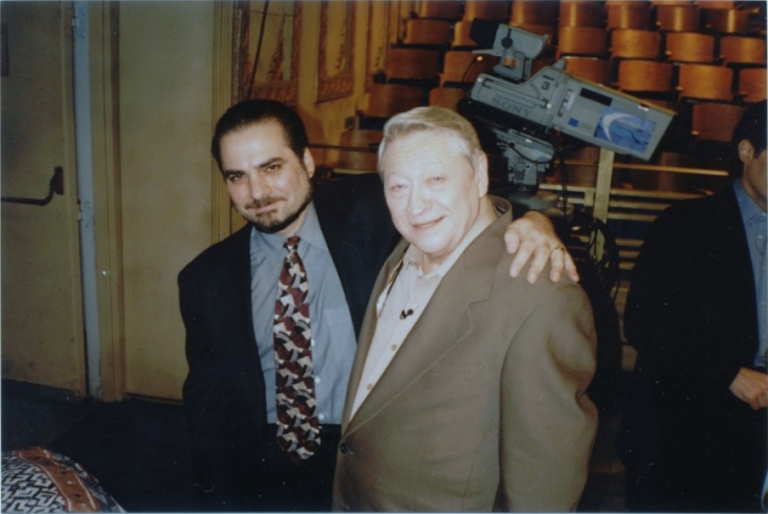 Jimmy Vivino and Scotty
Scotty met Jimmy Vivino in NJ in 1996 when they and many other famous guitarists gathered for a presentation of Scott Chinery's "Blue Guitars".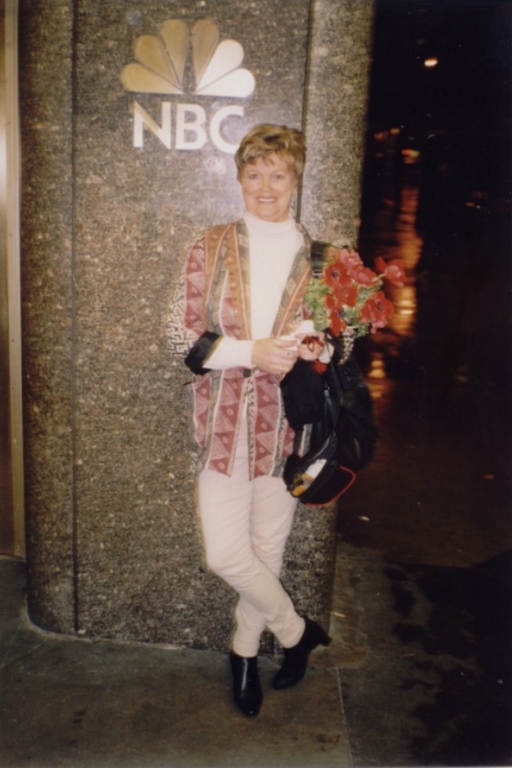 Gail Pollock with the flowers from Conan
While touring the studios Gail noticed the flowers on Conan's desk and commented. Conan, the gentleman and all around nice guy that he is then sent staff in search of something to wrap them in so that he could give them to her.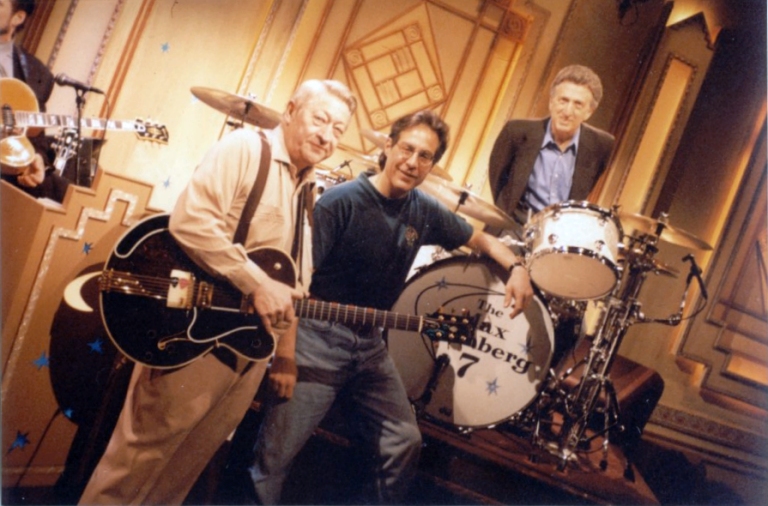 Scotty, Max and D.J.
page added Dec. 28, 2004