Fender Custom Shop Esquire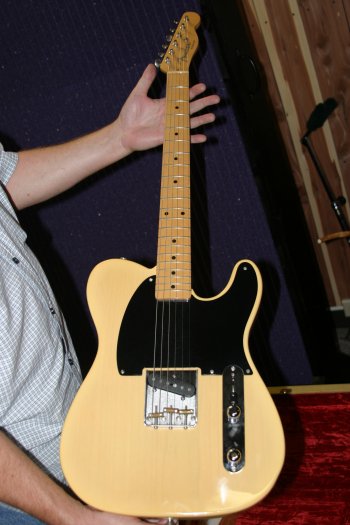 Scotty's Custom Shop Esquire
Scotty's good friend Mike Eldred while the Manager of Fender's Custom Shop in Corona, CA custom built this guitar for him in 1997. It was modeled after the misidentified 1952 Esquire that Scotty purchased in 52 when he got out of the Navy. The original neck on this one was too thick for Scotty's liking so it was sent back along with his Chet Atkins guitar and the neck was reprofiled to replicate the Chet guitar. The serial number is stamped on the bridge like the original and is #24048.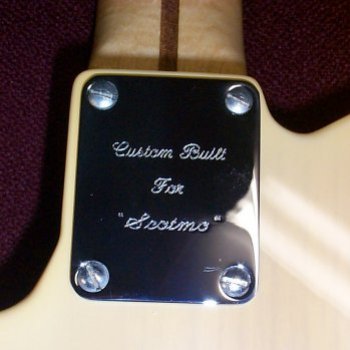 Custom Built For "Scotmo"
In March of 2013 Scotty gave this guitar back to Mike Eldred thinking he might want to keep it for his collection. Mike was also given the prototype of the 81 replica ES295s that were produced by Gibson. Mike brought his friend Gary Burnett with him when he visited. Gary was initially responsible for introducing Mike to Scotty years ago and in appreciation of that gave the Esquire to him.

page added July 25, 2003, update May 4, 2013