Gold Records at Graceland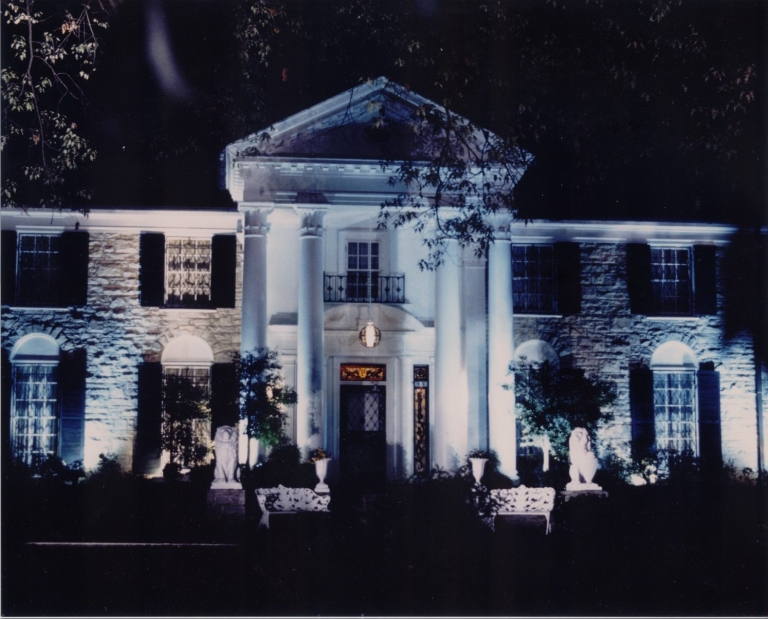 Graceland, Memphis, TN 1992
In August 1992, RCA Records and the Recording Industry Association of America (RIAA) posthumously awarded to Elvis 110 gold, platinum and multi-platinum albums and singles, the largest presentation of gold and platinum record awards in history. The idea was to present all at once Elvis' entire American record sales achievement from the start of his career to the present day - recognizing again all the certifications that had ever been made up to that time, recognizing sales during Elvis' lifetime that had not been properly certified, and recognizing sales since his death that had not yet been certified.*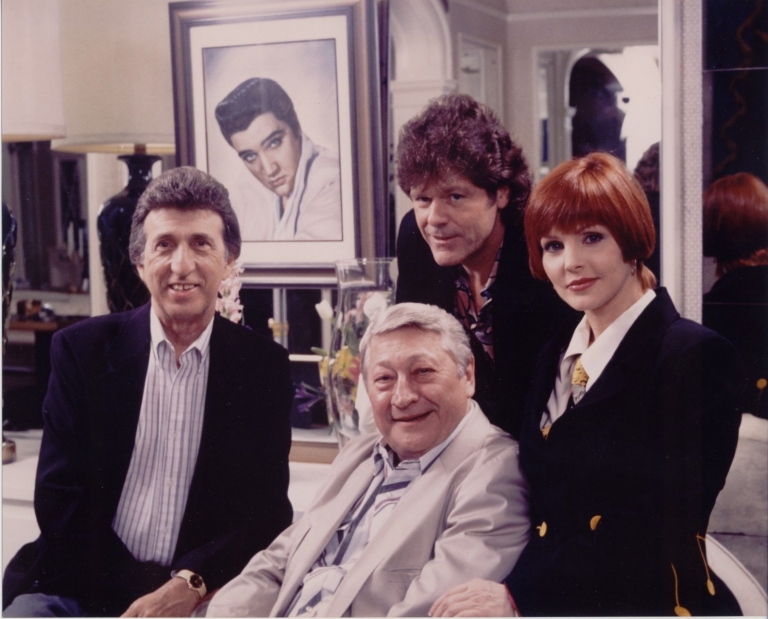 D.J., Scotty, Jerry Schilling and Priscilla Presley
It was determined that Elvis had, by that date, 110 different albums and singles that had earned gold, platinum or multi-platinum status. One award was presented for each of the 110 titles, with an indication on the award whether title was gold or platinum or how many times platinum. RCA also presented a 9-foot glass sculpture proclaiming Elvis the greatest recording artist of all time.*

D.J. and Scotty in the Gold record room
At the invitation of Priscilla Presley and Elvis' longtime friend and former Creative Director for the Presley Estate Jerry Schilling, Scotty and D.J were on hand at Graceland in 1992 for the unveiling of the Gold record display at Graceland. They also played on most of those recordings but it would not be until 1997 that RCA would begin to recognize their contributions.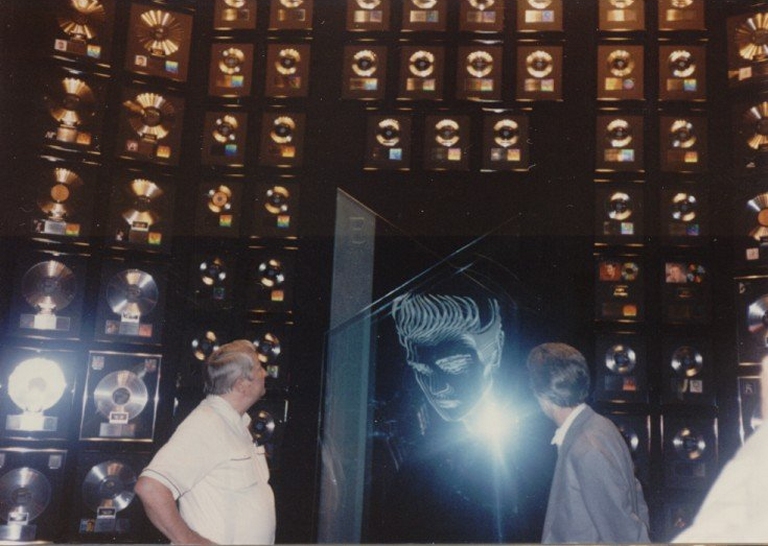 Scotty and D.J. in the Gold record room
At that time the records and statue were on display in the Elvis' former Racquet ball court behind the house. Today the former racquet ball court also displays many of Elvis' '70s era jumpsuits.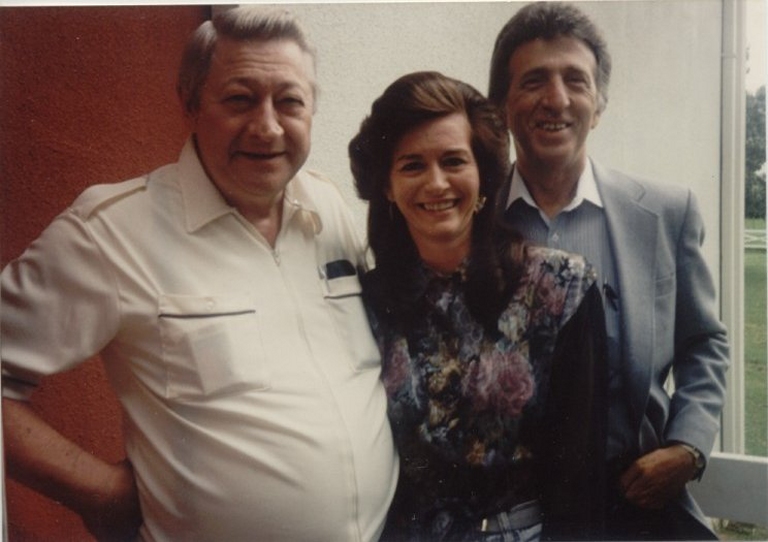 Scotty, with D.J. and Karen Fontana in backyard at Graceland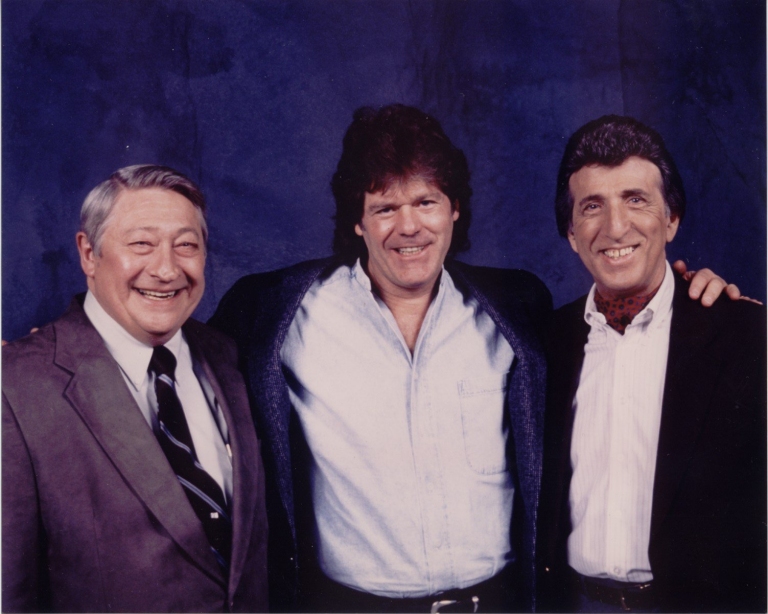 Scotty, Jerry Schilling and D.J.
Jerry to this day has remained good friends with Scotty and D.J., most recently attending Scotty's 70th birthday celebration and their performance in Tunica, MS in August of 2003.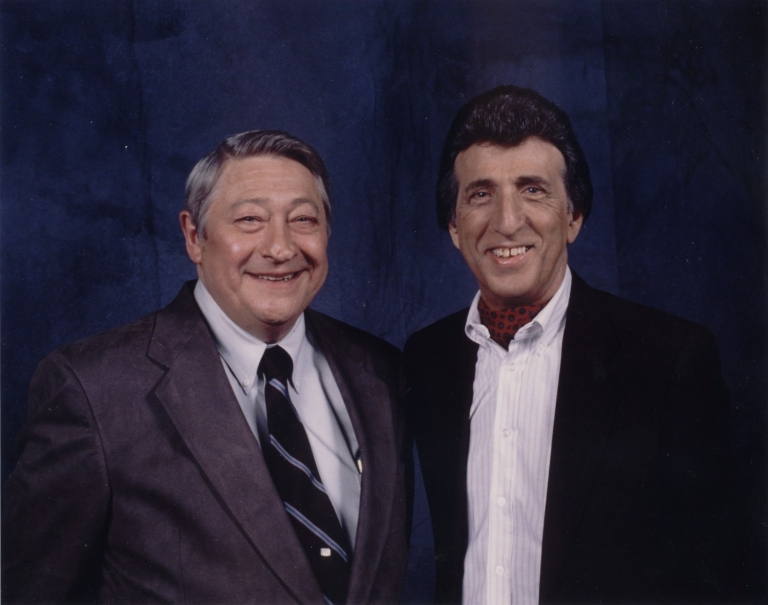 Scotty and DJ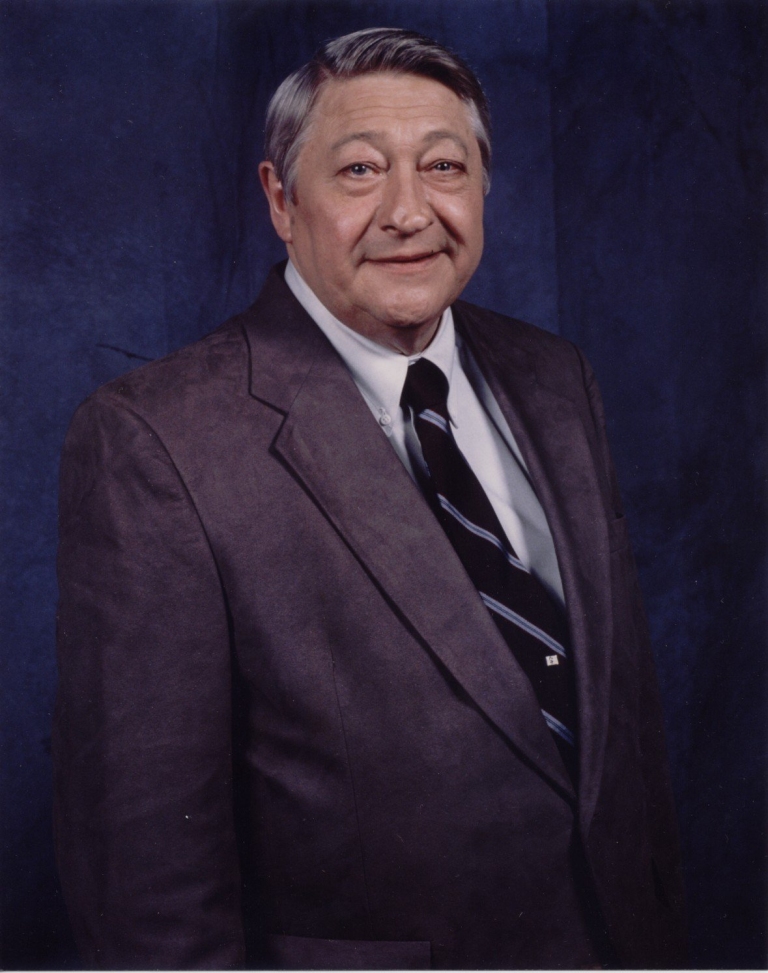 Scotty
*courtesy EPE, Inc.