The Ponderosa Stomp #5, Night 2

Normally held each year at the Rock 'n Bowl in New Orleans, The Ponderosa Stomp this year found a temporary home in Memphis at the Gibson Showcase. Situated one block south of Beale St. it was an ideal location for the stomp with live on 3 separate stages form 5PM until 2AM on Tuesday and Wednesday, May 9th and 10th (a 3rd night with a smaller number of acts was added later for Monday, May 8th).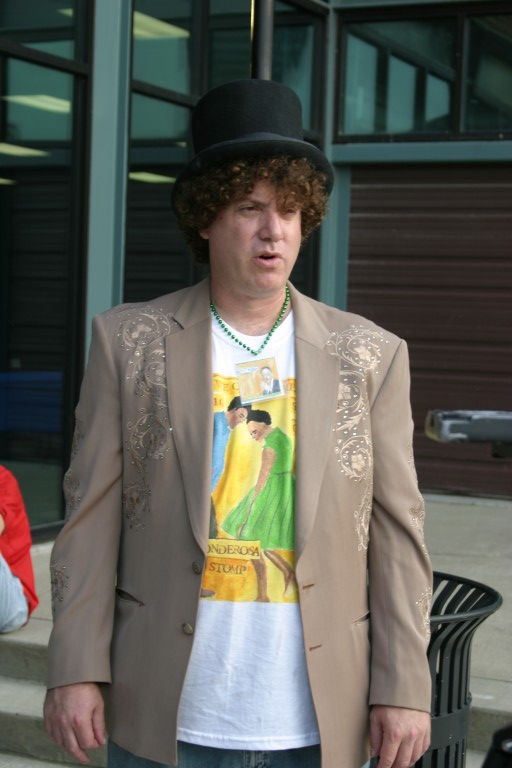 Dr. Ira Padnos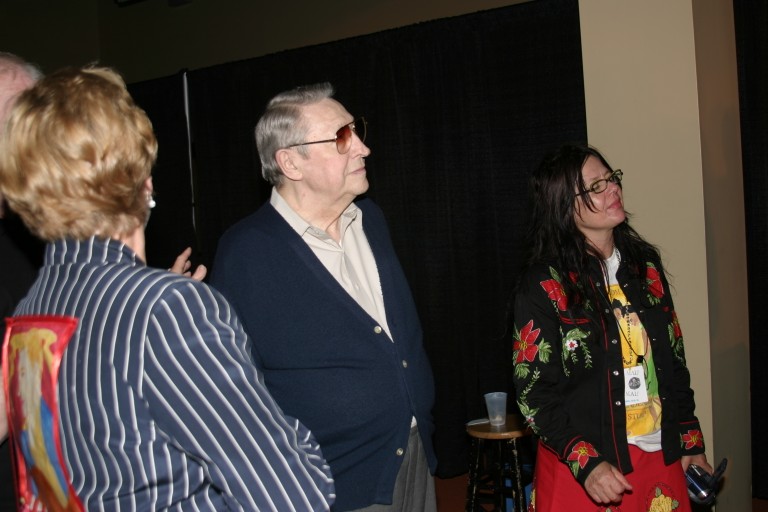 Gail, Scotty and Porkchop

Boots Randolph and Bucky Barrett
Put on by Scotty's friend Dr. Ira Padnos, this year the festival was held as a fund-raiser to help the musicians of New Orleans victimized by Hurricane Katrina. Scotty has played this event in the past and was one of the first to sign on this year for two nights. The first night he planned to bring over and perform with members of his British touring band, known normally as "The Grundy-Pritchard Band" which features Liam Grundy on keyboards, Pete Pritchard on bass, Dave Briggs on guitar, Jimmy Russell on drums and Paul Ansell on vocals. Unfortunately, Scotty underwent rotator cuff surgery shortly before the stomp and was unable to perform or sign autographs but he and Gail were on hand to introduce the band.

Ashley Kingman, Scotty and Gail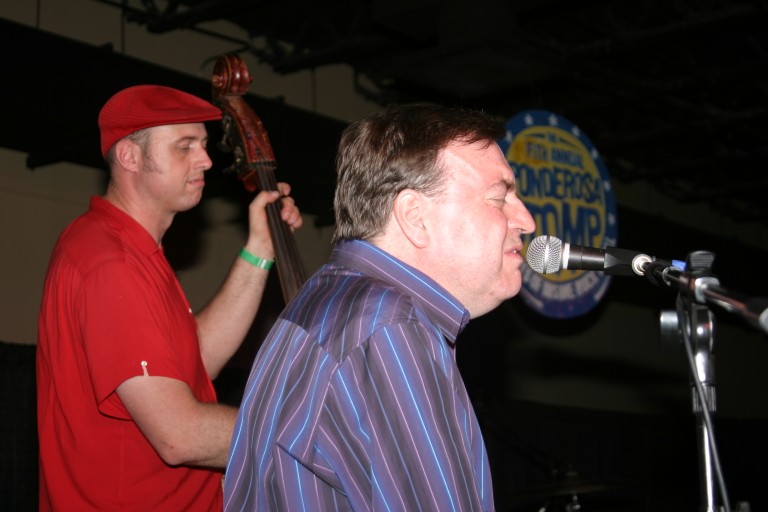 Deke Dickerson and Liam Grundy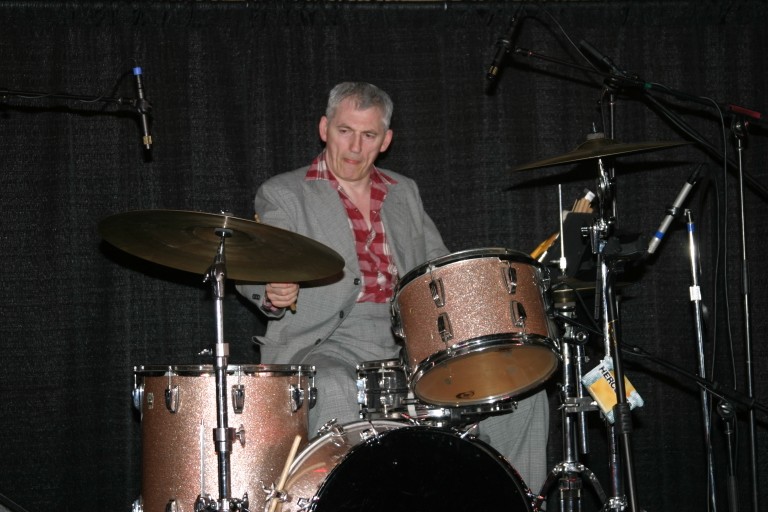 Jimmy Russell
Sadly enough not all the members of the British band were able to come over either. David Briggs' wife Jane passed away suddenly prior to the stomp and Pete Pritchard's place was with his father who had been ill for sometime and was not expected to recover. Deke Dickerson, who with his band the Eccofonics served as the house band backing up many of the featured performers, traded off duties with his bass player Djordje Stijepovic to help fill out Scotty's band. Filling in for Dave and Scotty on guitar was Ashley Kingman, a longtime friend of Paul Ansell's who is now living in Long Beach, CA and plays guitar for "Big Sandy". They did a phenomenal job and the performance by the band was one of the highlights of the Stomp.

Ashley Kingman and Paul Ansell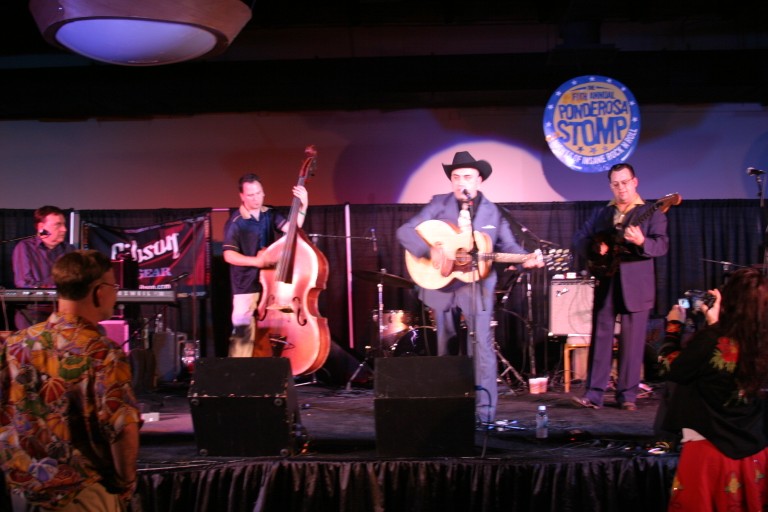 Liam Grundy, Djordje Stijepovic, Paul Ansell and Ashley Kingman

Djordje Stijepovic, Jimmy Russell, Paul Ansell and Ashley Kingman
James V. Roy
May 2006
---
Just a few pictures of a few of the many acts that performed this evening.









Eddie Bond with Travis Womack and Deke Dickerson








BB Cunningham and James Burton










Sonny Burgess and DJ Fontana backed by Deke Dickerson and the Eccofonics
---
PONDEROSA STOMP SCHEDULE NIGHT TWO - TUESDAY, MAY 9, 2006
Stage One
5:00pm - 5:30pm Lil Buck Sinegal and the Topcats featuring Stanley Buckwheat Dural
With Special Guest Herbert Hardesty

5:30pm - 6:15pm Warren Storm and Lazy Lester backed by Lil Buck and the Topcats

6:15pm - 6:45pm Johnny Jones

7:00pm - 8:00pm BB Cunningham and James Burton

8:15pm - 9:00pm Sonny Burgess and DJ Fontana backed by Deke Dickerson and the Eccofonics presented by Sun Studios

9:15pm - 10:00pm Scotty Moore and his English Band

10:15pm - 11:15pm Hayden Thompson

11:30pm - 12:15pm William Bell backed by Lil Buck and the Topcats

12:30am - 2:00am The Fabulous Wailers
Lounge Stage
5:00pm - 5:45pm Kenny and the Kasuals

6:00pm - 6:45pm Herb Remington backed by Deke Dickerson and the Eccofonics

6:45pm - 7:15pm Eddie Bond with special guest
Travis Wammack backed by Deke Dickerson and the Eccofonics

7:30pm - 8:15pm Lady Bo presented by Michael Schwartz

8:30pm - 9:30pm Ace Cannon with Jumpin Gene Simmons

9:45pm - 10:45pm Travis Wammack

11:00pm - 11:45pm Matt Lucas with Special Guest Travis Wammack and James Burton

12:00am - 12:45am Arch Hall Jr. and the Archers

1:00am - 2:00am The Nightcaps
Lobby Stage
8:00pm - 8:45pm Skip Easterling

9:00pm - 10:00pm Lil Buck stripped down set

10:00pm - 10:45pm Herb Remington with Deke Dickerson

11:00pm - 11:45pm Jody Williams and Billy Boy Arnold presented by Peter Riley
---
Our deepest sympathies to David, Peter and their families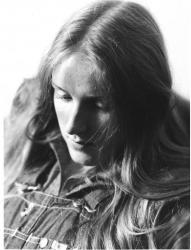 Jane Ruth Briggs
Aug 8, 1955 - Apr 26, 2006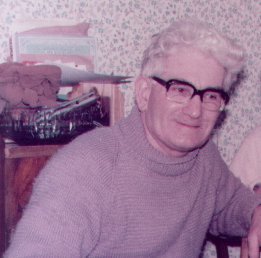 Albert William Pritchard
Feb 19, 1921 - May 11, 2006