The First 16 Magazine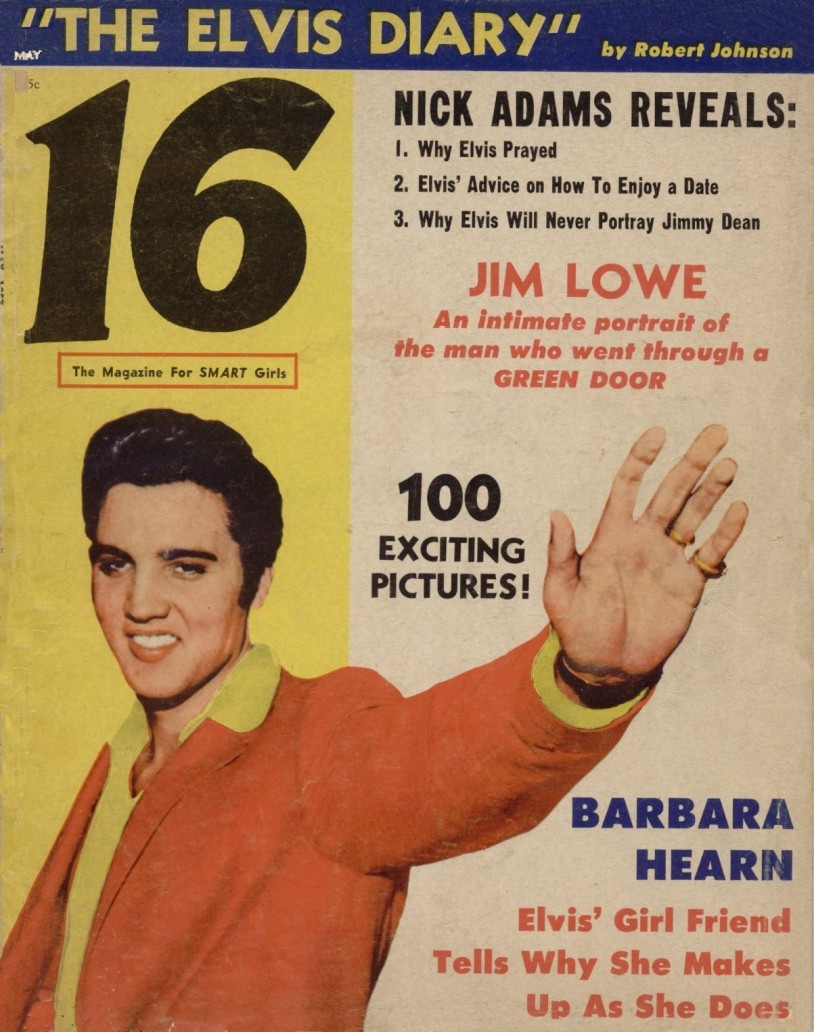 Front cover of the first 16 Magazine - May 1957 (click to read the issue)
courtesy Ger Rijff
I don't think there was a school girl growing up in the 1960s, '70s and probably the '80s and '90s that didn't buy copies of 16 Magazine to get the latest on their pop music, movie and TV teen idols. According to wikipedia it is sometimes credited by those in the publishing and entertainment industries as a primary influence in shaping rock journalism.
Though based in New York city, the first issue, billed as "The Magazine for SMART Girls" hit the stands in May of 1957 and was predominantly centered on Elvis. Initially advertised and introduced as a bimonthly publication it cost 15 cents. The editor, of the first issue at least, was Robert Johnson, the staff writer for the Memphis Press-Scimitar who had been following the careers of the boys since the beginning. The issue was also filled with stories by and about others in the Elvis world at the time like Barbara Hearn, Nick Adams, Wink Martindale and others.
Interestingly enough, the issue also included a short piece consisting of several pages devoted to Scotty, Bill and DJ and probably revealed the first hints at the conditions that would ultimately lead to Scotty and Bill resigning the following September. It discussed their exclusivity to the Elvis organization with regards to earning income and also mentioned the planned instrumental album they were promised.
Another interesting piece is the inclusion of the photo taken at Sun in December of 1956 identifying Marilyn Evans during an impromptu session referred to as the Million Dollar Quartet. About a year back there was a big search to identify the "mystery woman" and she saw an article and came forward. Interestingly enough, she had been known and named in various publications since by Colin Escott, Peter Guralnick and even Brian Petersen in his book "The Atomic Powered Singer" had identified her also ten years ago.
Ger Rijff was kind enough to share his copy of the first issue for use here and we've presented it as a flipbook. Several pages and the back cover were missing, including a couple from the section about Scotty, Bill and DJ, however they have since been added courtesy of FECC's the fool.
James V. Roy
October 3, 2009
missing pages added April 9, 2012

---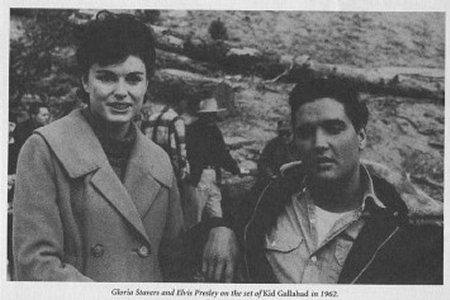 Gloria Stavers became editor in chief of 16 Magazine in 1958.