1976 L5 CES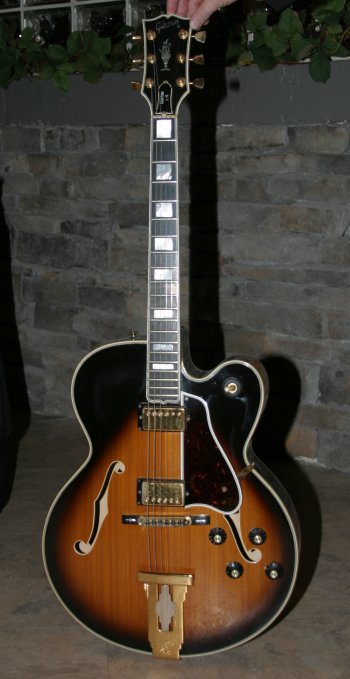 Scotty met Buck Sulcer of Guitar Network in Frederick, MD through Kevin Woods who plays guitar in Ronnie McDowell's band and gave Scotty this guitar in March of 1995. In early 1995 Scotty , Kevin and Buck were hanging out in Buck's shop. Buck says, "We were all just sitting around grabbing a guitar here and there and talking about just anything. I had noticed Scotty kept looking at and playing a 1976 L5 I had. He'd pick it up, play a little, set it down, a few minutes later he's playing it again. We'll for about 2 or 3 months I kept thinking about him zoning in on that L5. That March I went to a guitar show in Nashville and took some guitars for display in a booth. I just so happened to take that L5. When Scotty showed up I handed it to him and said 'Here, it's on the house'. He replied 'No, I cant do that'. So, I came back with ' Pay for it sometime'.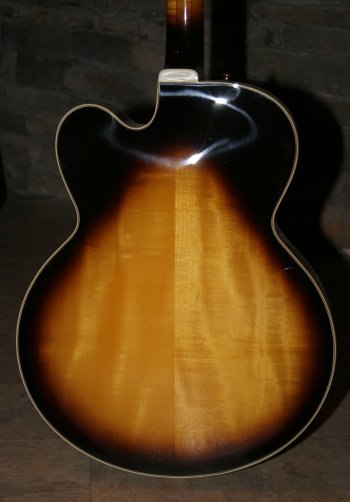 The next day of the guitar show Scotty went back with his Gibson and Magnatone amps and gave them to Buck to sell in exchange for the guitar. L5's have always been Scotty's favorite guitar and Gail says he plays this guitar quite frequently at home, usually around the dinner table.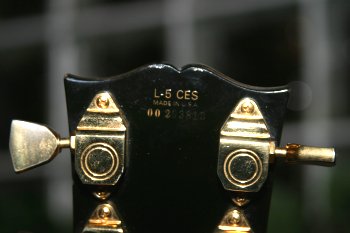 Serial #00203813
Before Scotty died he gave this guitar to his friend Jerry Townsend. It was signed by him, Bucky Barrett and Billy Swan.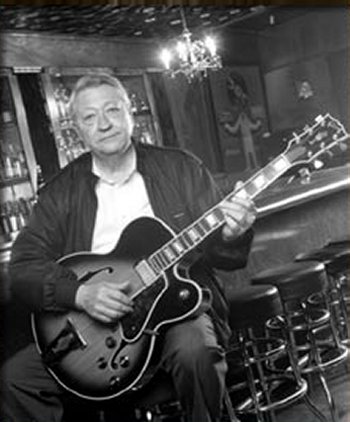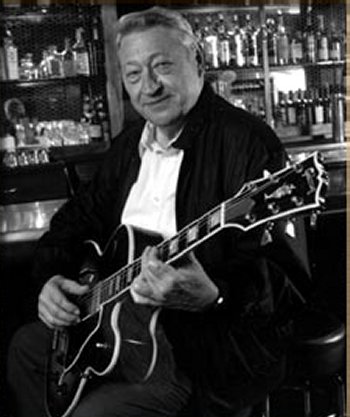 The Gibson L5 CES features a single rounded cutaway 17" wide bound hollow body, solid carved spruce top, layered tortoise pickguard, single bound f-holes, maple back/sides/neck, 20 fret bound pointed ebony fingerboard with pearl block inlay, adjustable rosewood bridge, model name engraved trapeze tailpiece with chrome insert, multibound blackface peghead with pearl flame/logo inlay, 3 per side tuners, gold hardware, 2 Humbucker pickups, 2 volume/2 tone controls, 3 position switch. Scotty's has a Sunburst finish. Mfd. 1951 to date.