Limited Edition Gibson Scotty Moore ES295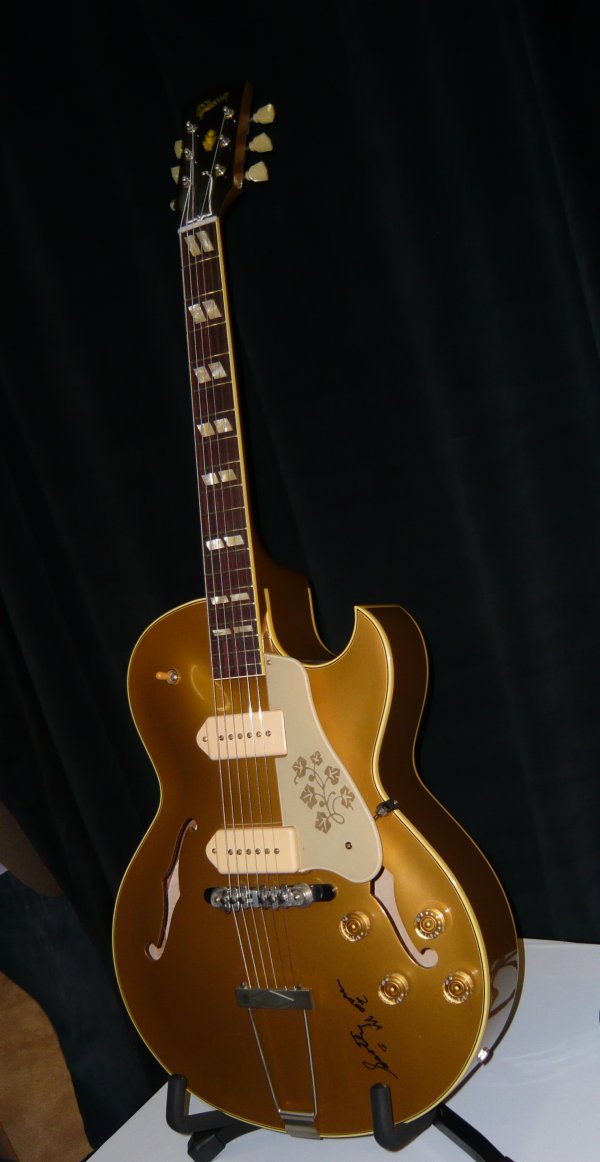 Limited Edition Gibson ES295 Scotty Moore model - Jan. 26, 2013
Photo © Ron Garson
In January of 2013 at the Winter NAMM show in Anaheim, CA, Gibson announced the release of a limited run of Gibson ES295s to be completed and available later this summer. They had previously analyzed and noted the specifications to Scotty's original 1952 ES295 to produce the first for him for his 80th birthday in December of 2011. Unlike the previous signature models, these will feature the same modifications Scotty made to his with similar hardware and each will be personally signed by Scotty.

PG's Shawn Hammond is On Location in Anaheim, CA, at the 2013 NAMM Show where he visits Mike Voltz in the Gibson Memphis booth. In this segment, we learn about the Scotty Moore ES-295, ES-335 Bass, Luther Dickinson ES-335 & More
Video © Premier Guitar, courtesy Tracy Longo
Gibson expects to release these later this year to coincide with the release of a new book about Scotty by the author of his biography, "That's Alright, Elvis." The book is "Scotty & Elvis Aboard The Mystery Train" and will be published by the University Press of Mississippi.
added February 6, 2013